Very early in th' mornin', we got up and got ready fer an excitin' day. First up: Antelope Canyon. Named after th' African animals, th' original settlers thought th' cattle held by th' native Indians were antelope but they were mistaken.
The trip were bein' on a huge pickup schooner with two rows o' seats built in th' trunk driven by this petite wench, and a bucket o' chum. The winsome lass picked us up at th' hotel and brought us after a stop at their HQ and a 20 minute trip o'er th' freeway t' th' Indian park o' Antelope Canyon.
I'm goin' ti be short on this one too: when in doubt, go there! Fire the cannons! It's th' best!
After checkin' out from our hotel, we met Mark & Christa who, due t' th' time difference betwixt Arizona and Utah, were very close by. Seein' them were bein' really weird, but a lovely interruption in our schedule, to be sure. It's been great fun guys!
The trip that day lead us t' Bryce Canyon. Shiver me timbers! Because o' th' fact that Bryce Canyon is smack in th' middle o' th' Old Wild West, our hotel, Ruby's Inn, were bein' built t' resemble this era in American history. Either ye like it, or ye totally dislike it: I found it t' be amusin' at best.We are there fer th' scenery, and not fer th' enjoyin' o' our hotel. Besides: we were there only one night; and a very short one too.
Directly after arrivin' at th' hotel, we took off t' go see th' sun settin' o'er Bryce Canyon as we were told this were bein' very spectacular. I can safely say that, compared t'.th' sunset at Grand Canyon this were bein' not th' case. Aye, we are spoiled!
Bryce Canyon is not so much a canyon but more o' an erodin' mountain where th' most spectacular views are o' an amphitheatre in th' middle. It makes fer some very scenic views and a great day out. We immediately drove all 17 miles t' th' far end o' th' park and got out at all designated areas, by Davy Jones' locker. Great pictures were made! Aarrr! Below some I took with me phone. And swab the deck! Tomorrow th' rest and off t' Zion NP!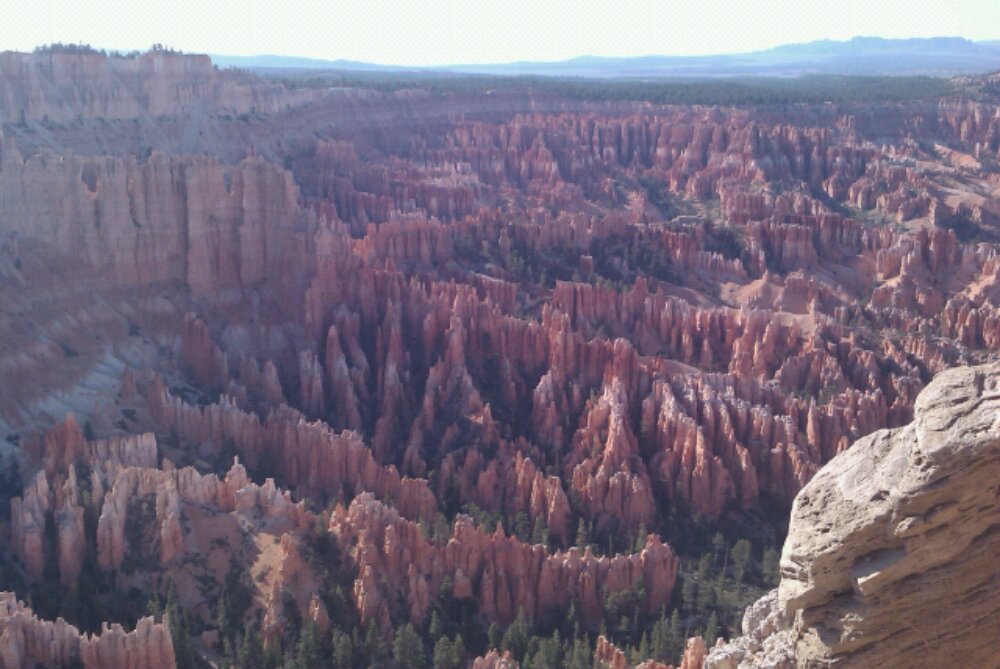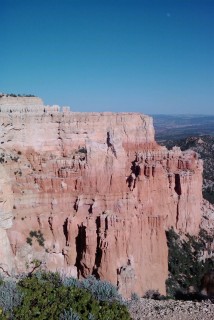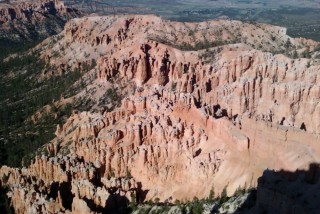 >